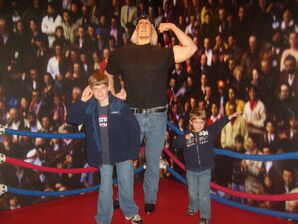 New pages
Welcome to The Brady Wiki!

[

]
The Brady Wiki Is About WWE, The World Wrestling Federation and WCW. This Wikia Was Founded October 30, 2009.
News
[
]
The Brady Wiki is here!
This is the WWE wiki! 
Umaga Died On December 4th, 2009
'Dr. Death" Steve Williams died on December 29, 2009
I was excited to go to the 2010 Royal Rumble in Atlanta!
==
[
]
                                                                                                  Superstar Of The Day

[

]